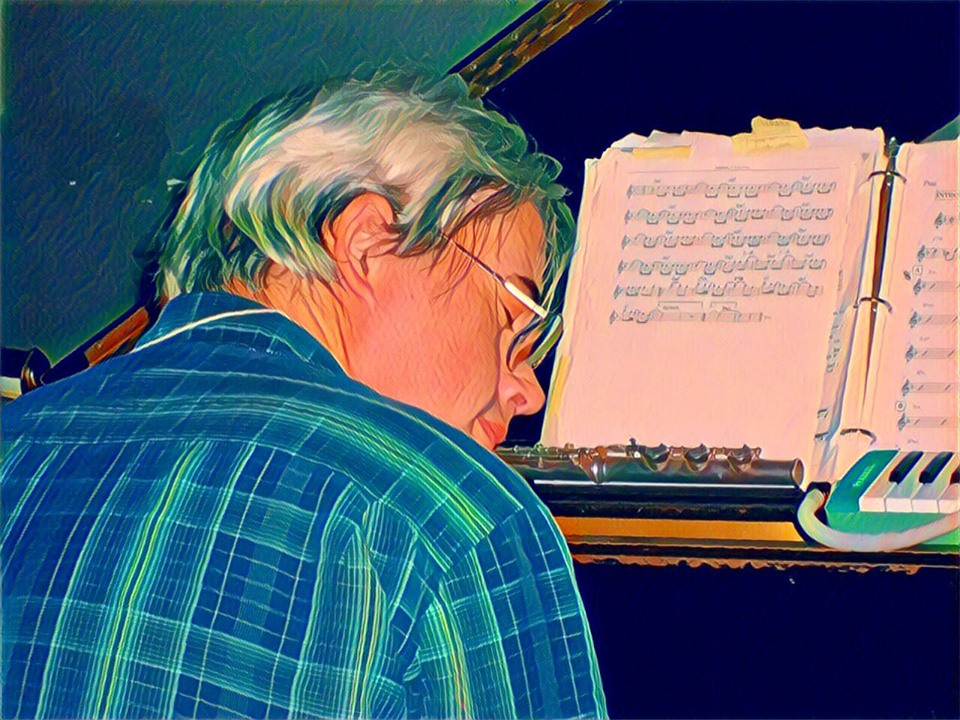 The C-U jazz community is still feeling the loss of longtime C-U player and composer Tom Paynter, who died May 25, 2019 at the age of 50. A brilliant pianist and flutist, Tom was equally comfortable in straight-ahead jazz, Brazilian music, or the avant-garde.
We were happy to discover just over twenty minutes of Tom's quartet as filler on a cassette from Gary Peyton's collection. The only date listed was "Summer 1990." These two tunes — "Stella By Starlight" and "Song For My Father" — feature Tom on flute, plus Table regulars Peyton on piano and Danny Deckard on drums. The bassist is merely listed as "Kita;" thanks to some digging by Jeff Helgesen, we believe this is Kita Makoto, who was a student at the U of I at the time and played with Guido Sinclair. A mystery trumpet player sits in on the second tune.

Tom was one of a kind. Be sure to attend his memorial at The Iron Post on Sunday, July 21, from 2-6pm, and listen to his oral history interview from November 2016 with Jeff Machota.
Enjoy these two tracks. We have more of Tom's sets on cassette we're digitizing and will be posting more of Tom's music here as soon as we can.